Maggie Gyllenhaal attended the Cannes Film Festival premiere of 'The Innocent,' which took place on Tuesday (May 24) in France.
You know what?  If Maggie hadn't put in such an epic display last year (in Atelier Versace and Celine), I would put this down to perhaps not understanding the magnitude of this festival.
But she does, so this Dior Spring 2018 Haute Couture look, plus her Lanvin dress from the previous night are all the more disappointing.
As someone perfectly said in the comments, this is the one place to live out your editorial fantasies, but Maggie keeps giving us Tribeca Film Festival looks.
I don't get it. But Maggie is sticking to her usual script for this festival.
If we see her again during this festival, I hope her stylist puts a call into Daniel Roseberry at Schiaparelli. 
At least let's be wowed when looking at another black dress.
Chopard jewels completed her look.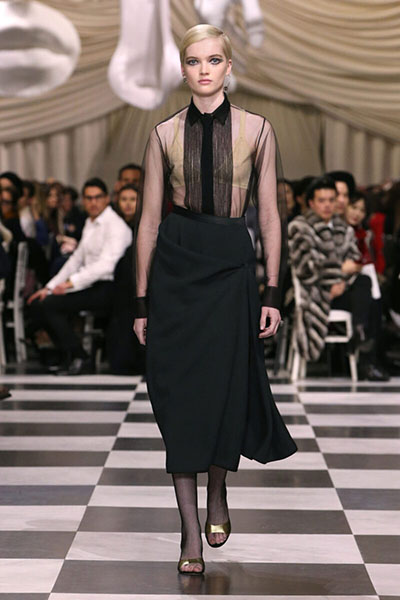 Credit: Vogue.com & Getty
Share This Article