Jurnee Smollett promoted her new thriller film, 'Lou' on 'The Today Show' where she also talked about how her incredible mum has been her rock while raising six kids.
It felt like I was the only one who liked Jurnee's Ronald van der Kemp Haute Couture look which she wore to the 'Lou' LA premiere last week.
Perhaps you weren't vibing with the look because she wasn't wearing the label, she has become synonymous with: Alexandre Vauthier.
Well you'll be happy to see her in her back in her element wearing this Alexandre Vauthier Fall 2022 Haute Couture oversized short-sleeve wool jacket, bermuda shorts, and chenille turtleneck sweater styled with the black crystal-toe satin sandals we saw on the runway.
She went hard for a morning show, which is the 1023rd reason why I adore Jurnee's style.
When it comes to this blue?  Be still my beating heart.
The jacket was removed for the show, along with the Vogue Eyewear shades and ByFar bag.
Do you love this look? Was this a case of much improved from the last outing?
Or did Jurnee need to evoke the remove one thing rule with the oversized blazer?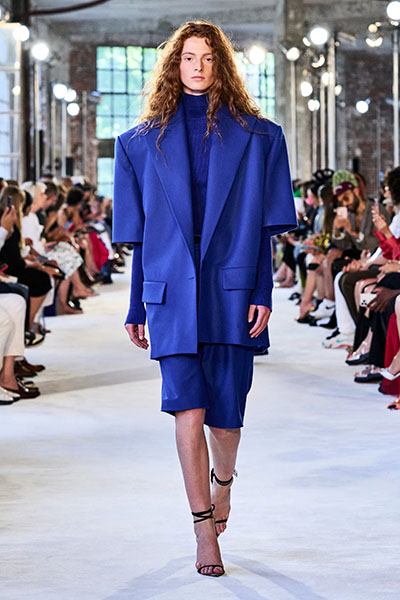 Credit: Vogue.com & Instagram/Jurnee Smollett
Share This Article