Dior hosted an event to celebrate 'The Fabulous World of Dior at Harrods' on Thursday (November 10) in London, England.
Eddie Redmayne was looking as suave as ever wearing a Dior Men classic-cut Oblique dark brown suit accented with a Dior brooch.
As the actor doesn't appear to be wearing a shirt, I will imagine that he is wearing a t-shirt, unless his mottled wool canvas and cashmere suit is all that is keeping him warm.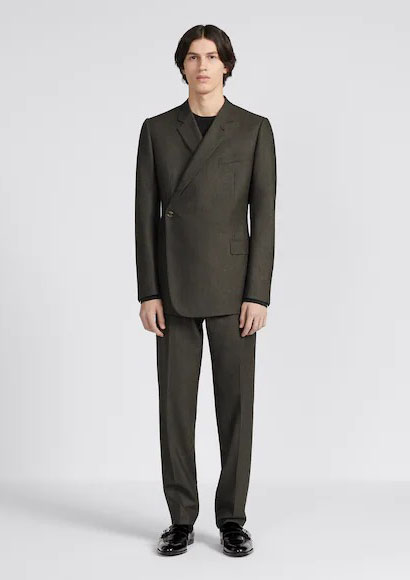 Emma Raducanu arrived wearing a Dior Spring 2023 black dress with embroidered details which infused a whimsical and romantic charm.
I have a feeling that the Dior socks and platform shoes will be a dealbreaker for some.
Tiffany & Co. jewels completed her look.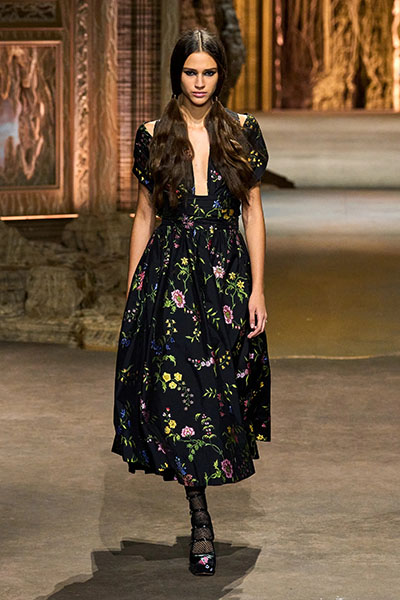 Bukayo Saka, who was just called up for the England World Cup squad, wore a Dior Men's Collection suit.
His styling – classic white shirt, black B27 'CD Diamond' sneakers and a 'CD Diamond' bag – ensured that this look didn't feel too stuffy for the 21 year old baller. 
Jessica Henwick exuded refined romance wearing a Dior Resort 2023 lace bustier dress.
I'm sure it didn't escape your notice that the bodice has been lined.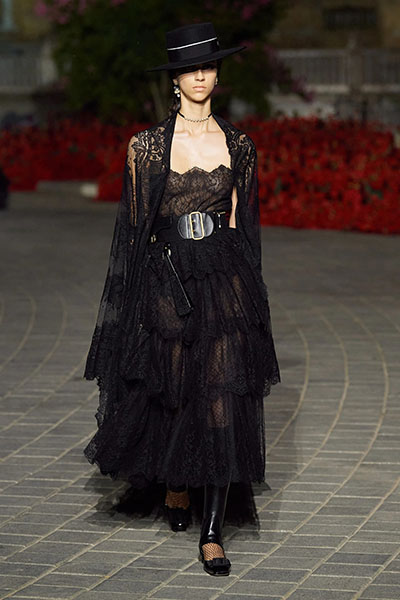 Andrew Scott made his Dior Fall 2022 Men's Collection grey wool peak lapel jacket the hero piece of this look, which I love the heritage feel of the check print.
Dior leather 'CD' loafers completed his look. 
Lucie de la Falaise wore a Dior Resort 2023 embroidered red velvet dress and cape which looked like something out of a fantasy drama.
Should she have kept the runway leather embroidered gloves?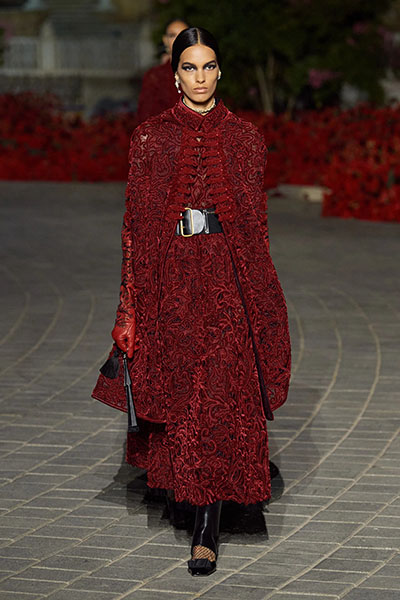 Ella Richards was also a lady in red Dior wearing a flawless bustier dress.
And the red dresses continued ('tis the season) with Greta Bellamacina.
Greta's choice of accessories dulled my enthusiasm for this Dior red silk crepe dress.
James Norton was for sure the cosiest wearing a Dior Spring 2023 guest design with ERL men's collection beige oversize knit jumper.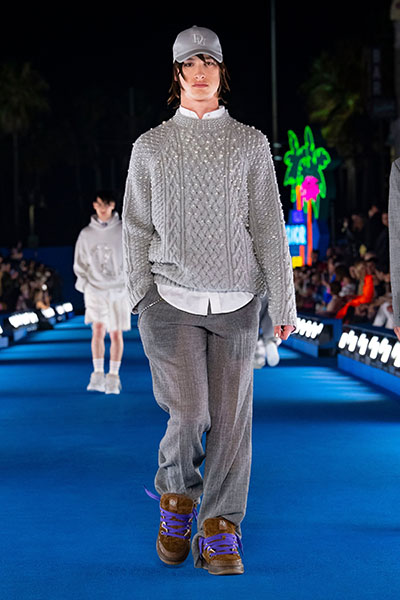 Chic and minimalistic, the distinctive tailoring of Dior was present in Morgane Polanski's black velvet suit.
Formal sartorial choices can feel distinctly contemporary if you make the right choices, and Michael Ward, my new favourite, did just that with this Dior Men's Collection wool navy wool striped peak lapel double-breasted suit.
Erin O'Connor wore a Dior Resort 2023 ruffled look with a selection of Dior accessories.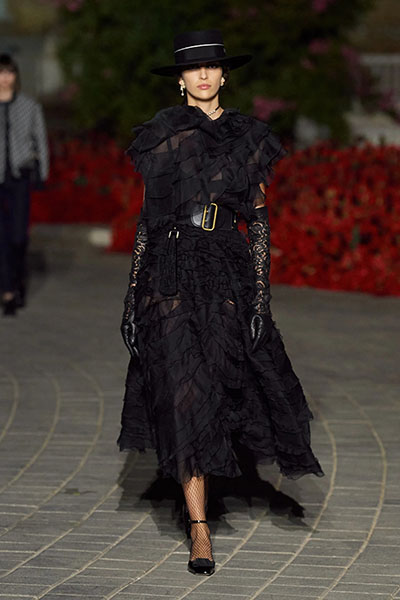 Credit: Vogue.com & Getty/Courtesy of Dior
Share This Article