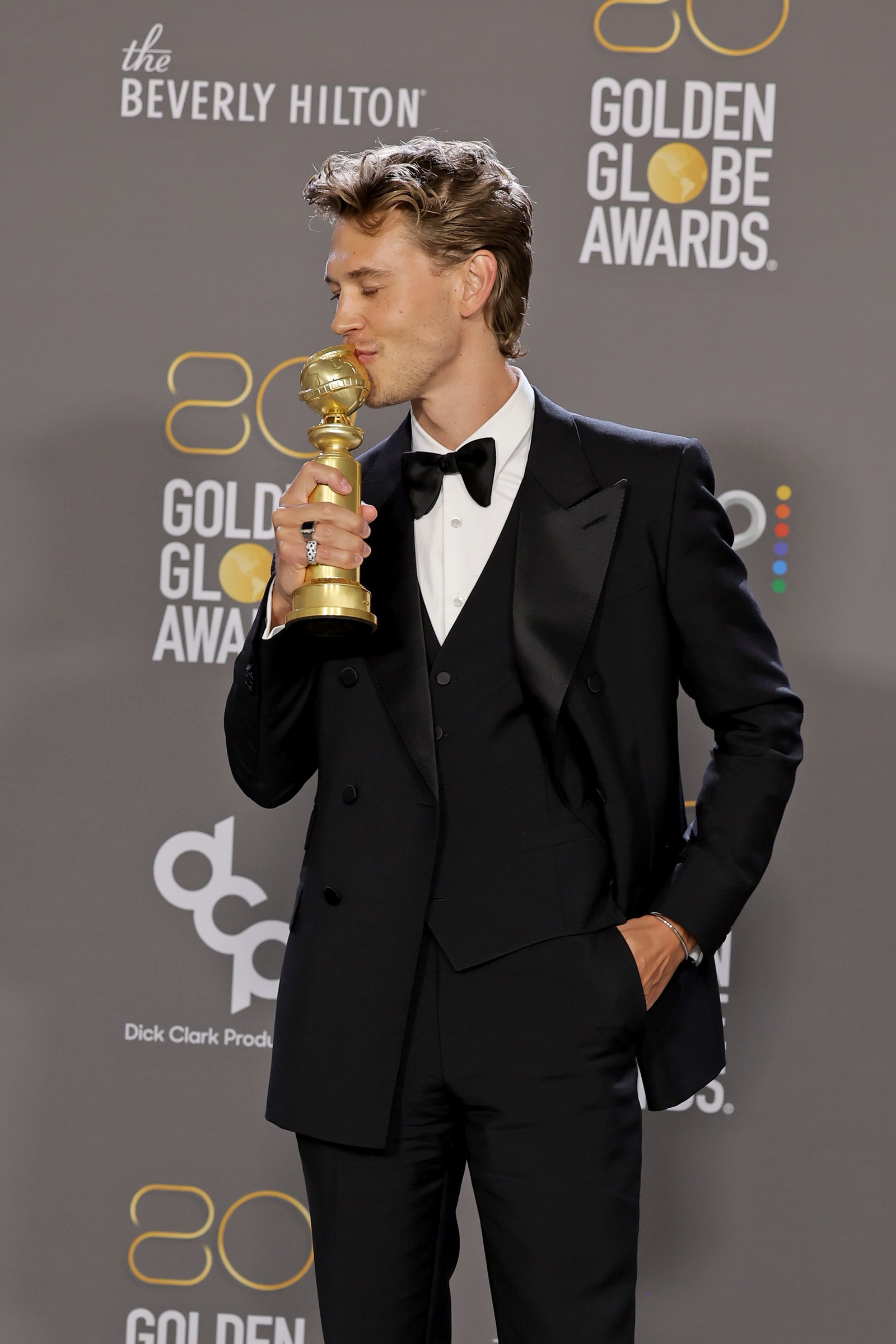 For much of their relationship, it was Hudgens who had the name and face recognition. Butler, on the other hand, was best known for two things: his role on The Carrie Diaries and for being Vanessa Hudgens's boyfriend. Okay, he was really best known for one thing and let's just say it was not his part on a short-lived CW show. To wit: When Butler was cast in this career-making role, at least one headline read, "Vanessa Hudgens' Boyfriend Will Play Elvis Presley In Major Movie, But Wait, Who Is He?"
It wasn't long into filming Elvis that Butler and Hudgens announced their split. Although the pair publicly chalked it up to the distance, unsubstantiated rumors flew that Butler cheated. And now, Butler is reaping the benefits of everything Hudgens presumably helped him build, with his star potentially usurping hers. He won a Golden Globe, signed on for the star-studded Dune: Part 2, and might actually win an Oscar.
Without Hudgens, it seems likely Butler would not have had the vision to put himself forward for the role, beating out other, more high profile names like Harry Styles and Miles Teller. (The fact that we've heard the story—more than once—of how exactly Butler of all people came into the role I think is telling in and of itself.) To add insult to injury, Butler has moved on with Kaia Gerber, a model 13 years Hudgens's junior, with whom Hudgens did a meet-and-greet on the red carpet when Gerber was a literal child.
But does Hudgens "deserve credit" for Butler's success? In short, no. At the end of the day, Butler is still the one who booked the part, who then showed up to set everyday, performed when Baz Luhrmann called out "Action!", and deeply committed to the role—arguably maybe too deeply. In fact, if you listen to how he speaks now versus what he sounded like before he played Elvis, it appears the commitment has yet to cease. Credit for the performance lies with Butler. 
Share This Article