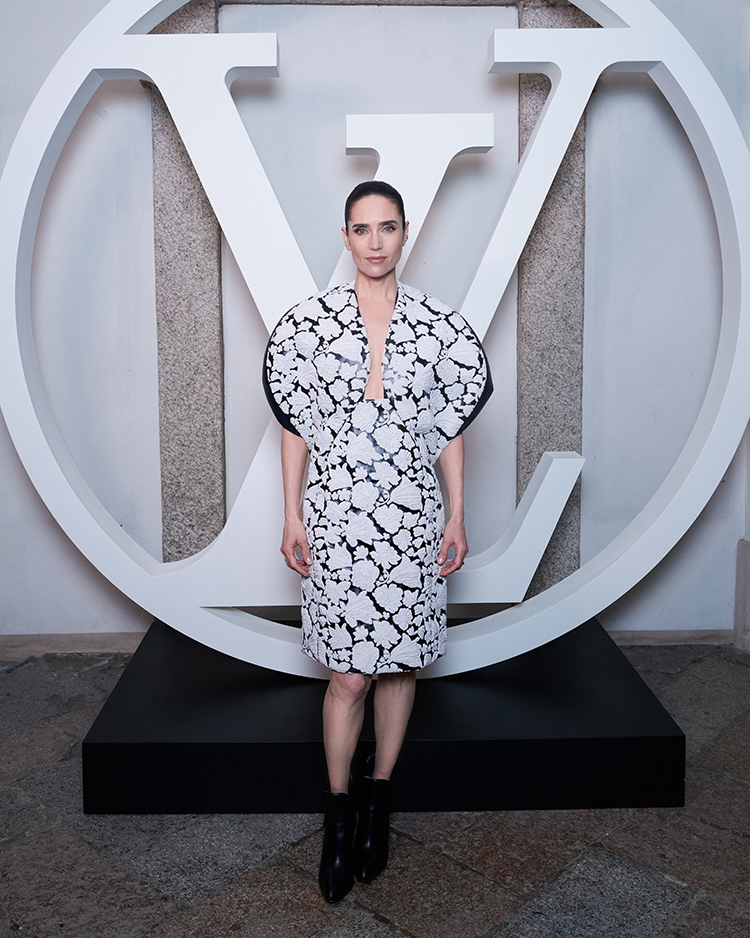 Yesterday (May 24), Nicolas Ghesquière presented the Louis Vuitton Resort 2024 collection on Isola Bella in Lake Maggiore, Italy with many ambassadors – excluding Zendaya – and friends of the house.
Guest included Cate Blanchett, Emma Stone, Léa Seydoux, Jennifer Connelly, Alicia Vikander, Lous & The Yakuza, Gemma Chan, Stacy Martin, Noémie Merlant, Marina Foïs, Phoebe Dynevor, Samara Weaving, Agathe Rousselle, Elaine Zhong, Jaden Smith, Oprah Winfrey, Ava DuVernay, Thuso Mbedu, Mia Wasikowska, Kerry Condon, Nico Parker, Hannah Einbinder, and Shay Mitchell.
As you would expect, Jennifer Connelly wasted no time showcasing a look from the Resort 2024 collection.
The shape is typically unique to Louis Vuitton, but Jennifer is very skilled in making the most challenging Nicolas Ghesquière design work.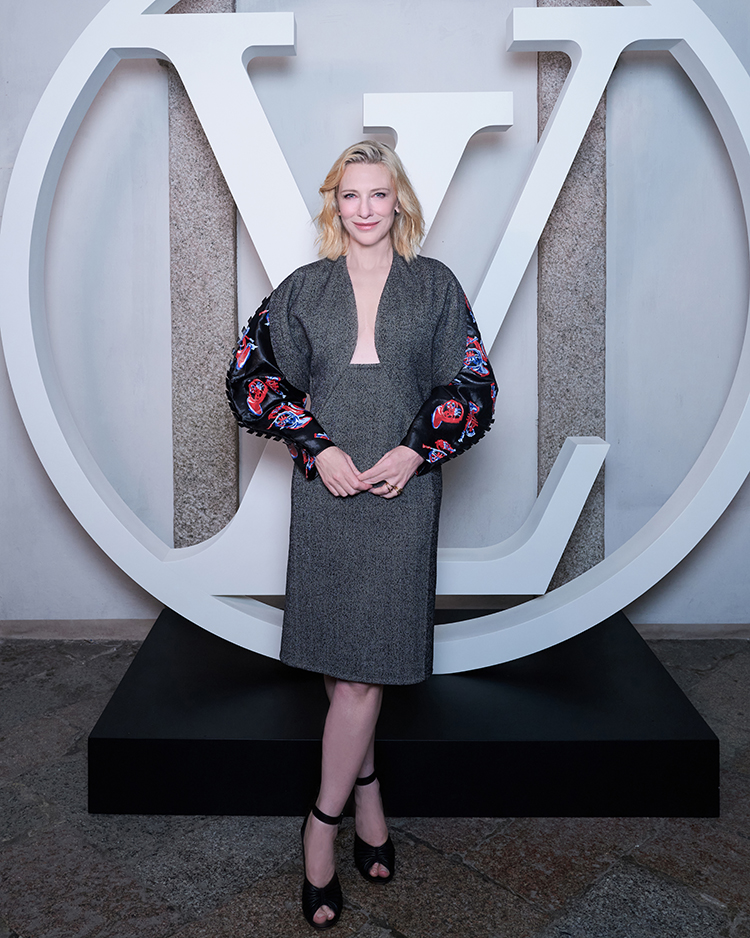 Unfortunately, the same cannot be said for Cate Blanchett.
I like the idea, but I'm confused by the grey body of this dress with the leather embroidered sleeves.
It's not the right style of dress for Cate to showcase her style prowess, and I don't think even Jennifer could've made this one work.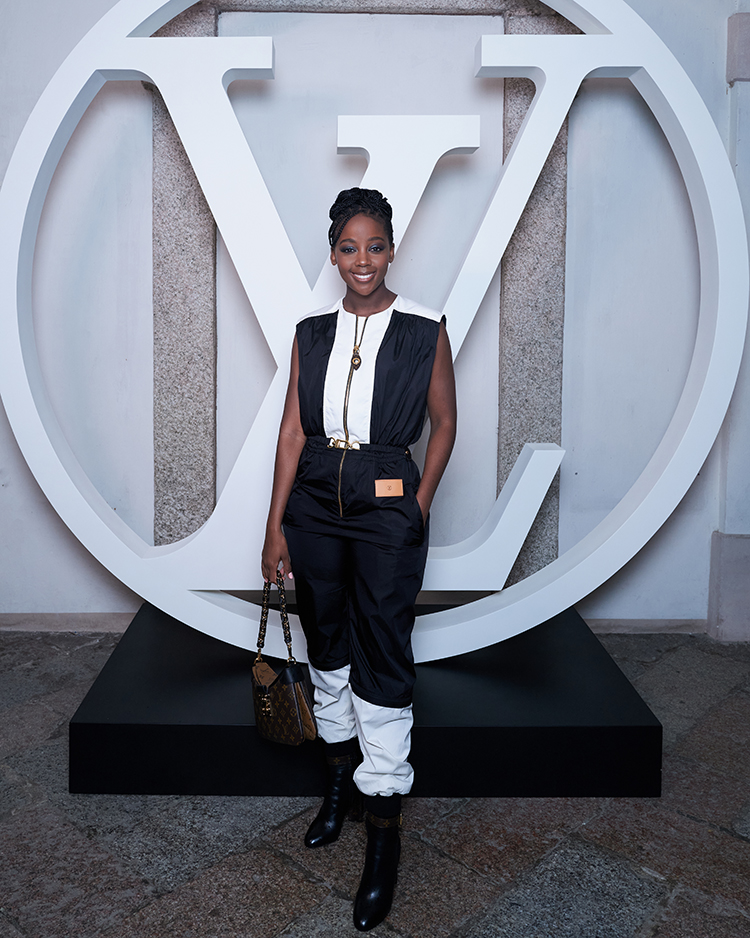 I am on board with Thuso Mbedu's Louis Vuitton Pre-Fall 2023 boiler suit to a degree.  The colour-blocking is throwing me off.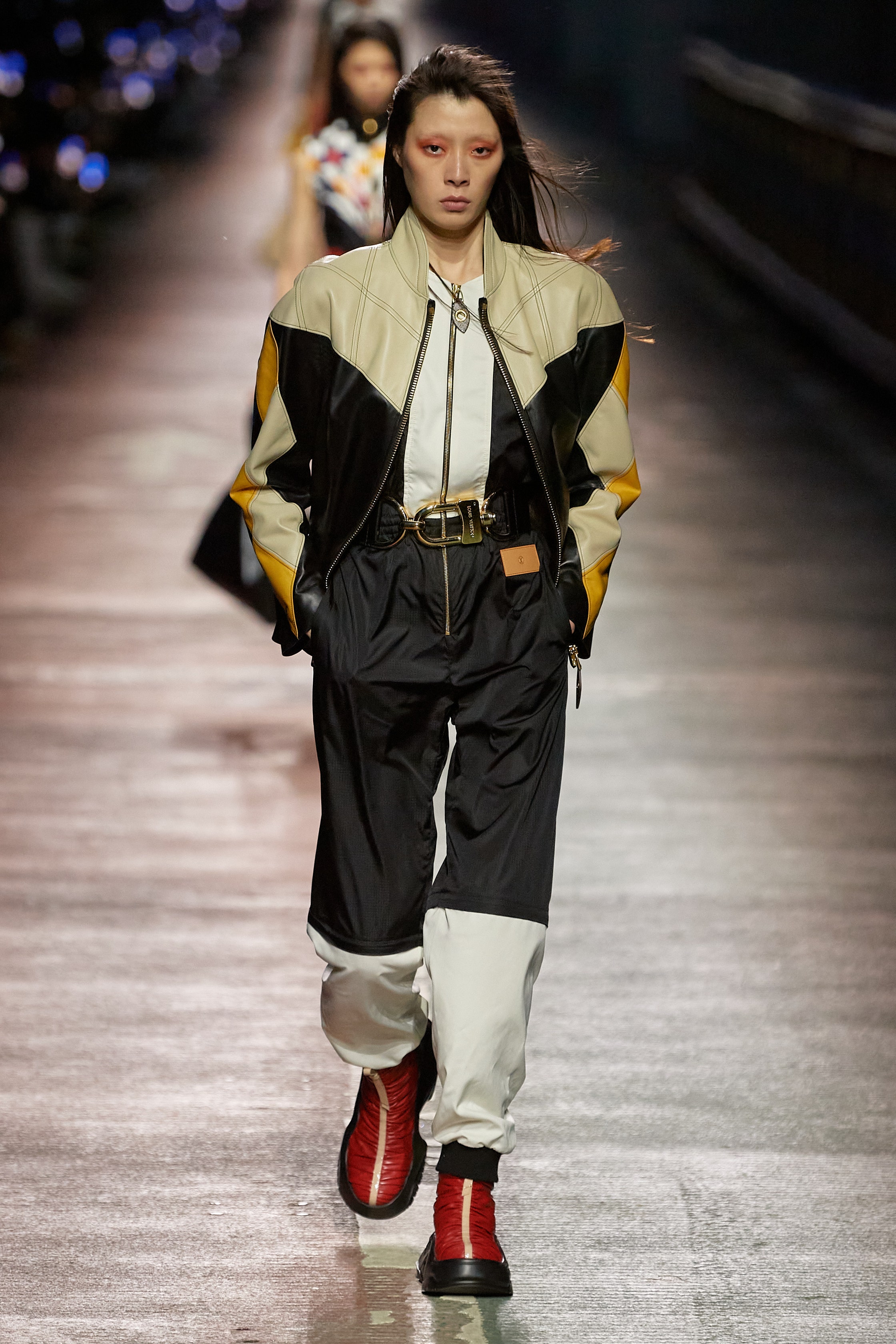 There are a lot of heavy fabrics here, but Alicia Vikander looks graceful as ever in her third Louis Vuitton look from the Pre-Fall 2023 collection.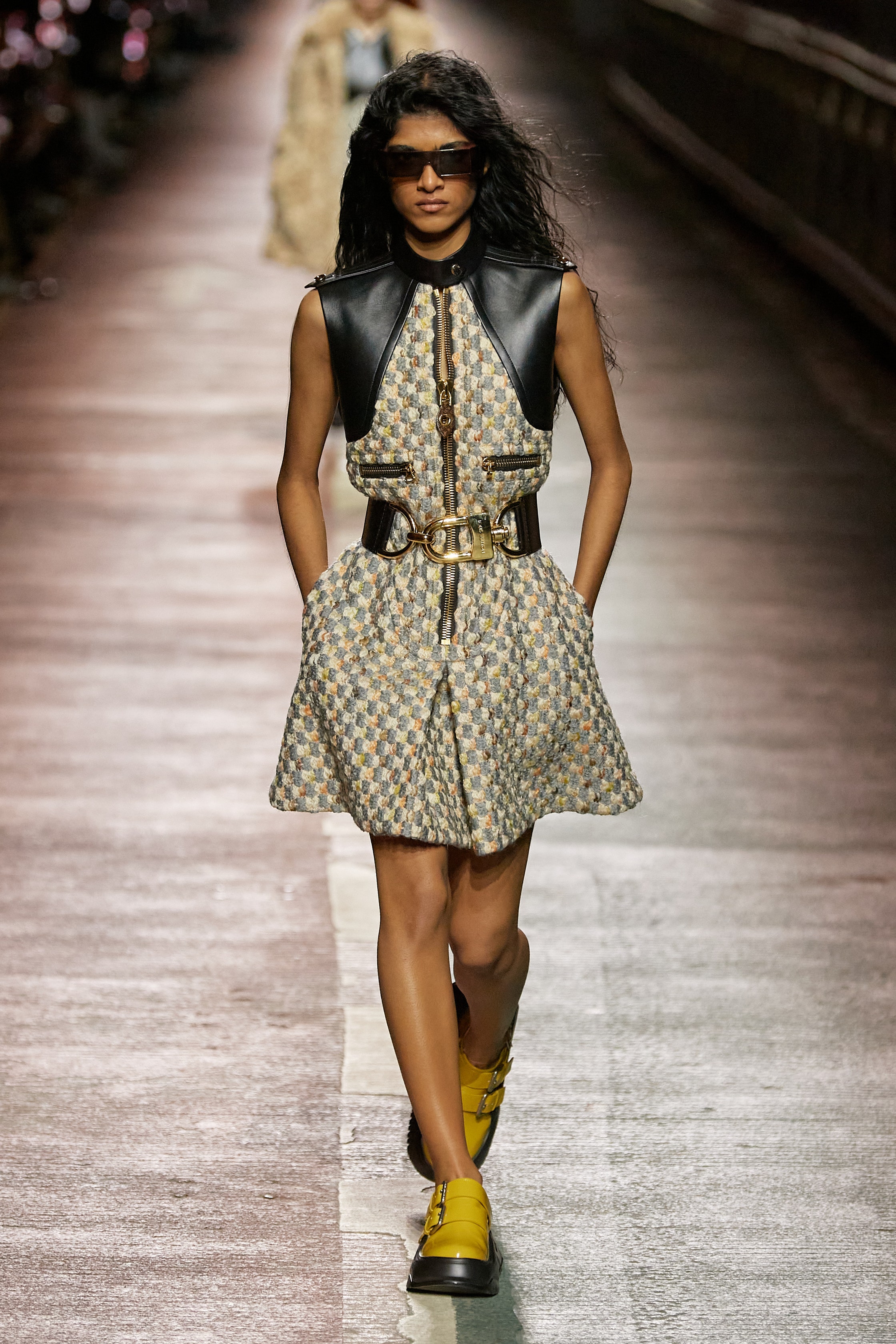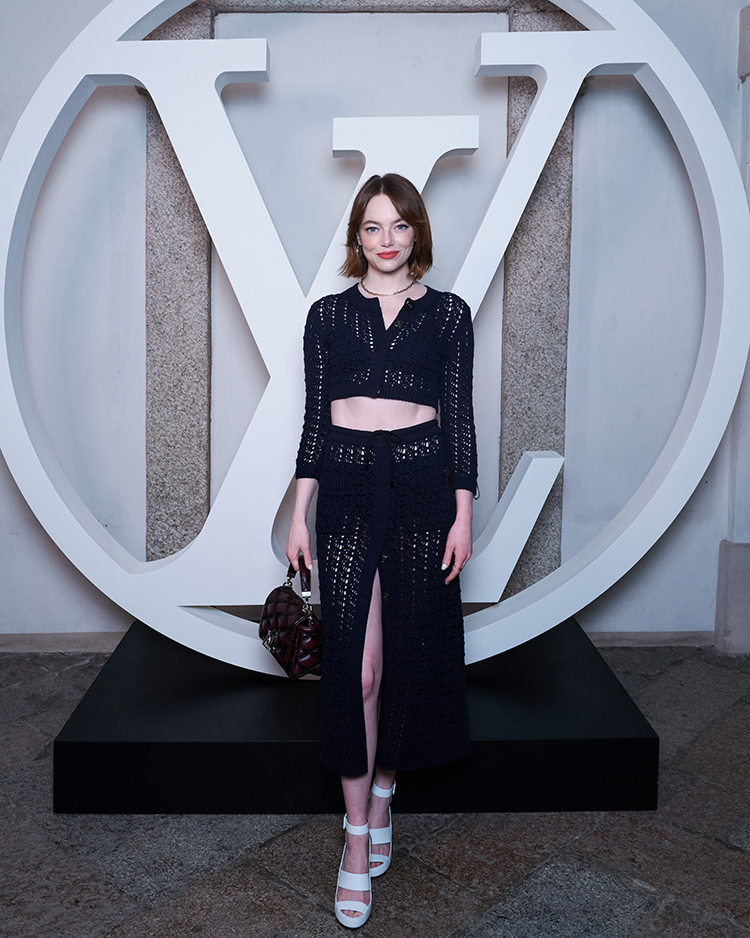 I wouldn't have had Emma Stone down as a semi-sheer girl, but here we are in this knitted Louis Vuitton two piece.
This is a rare occasion where I will say that black shoes would've been preferred.
Emma's white sandals make little sense to me if you are adding a burgundy bag.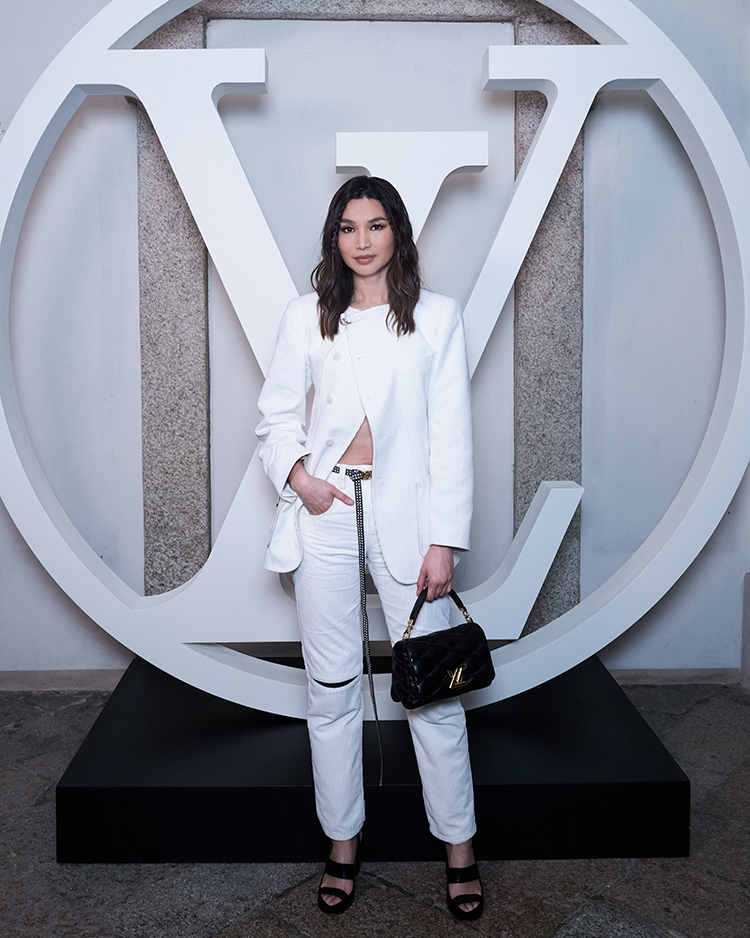 Looking at Gemma Chan in her all-white Louis Vuitton suit and black accessories, perhaps Nicolas Ghesquière is working with opposites.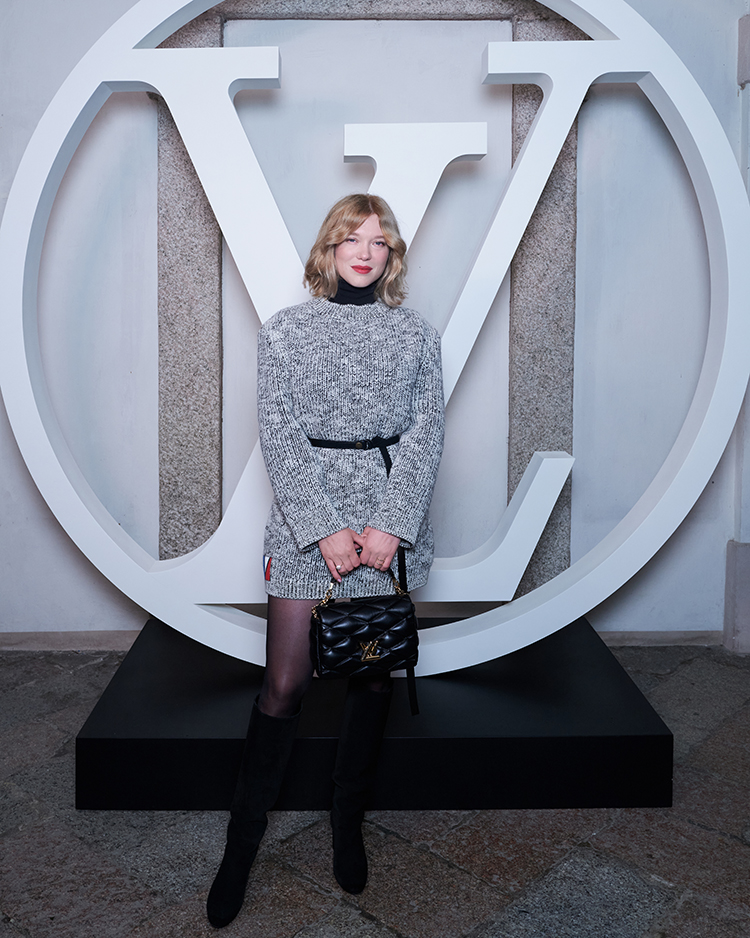 Lea Seydoux always finds a way to swerve the runway looks, preferring commercial pieces which suits her no fuss style.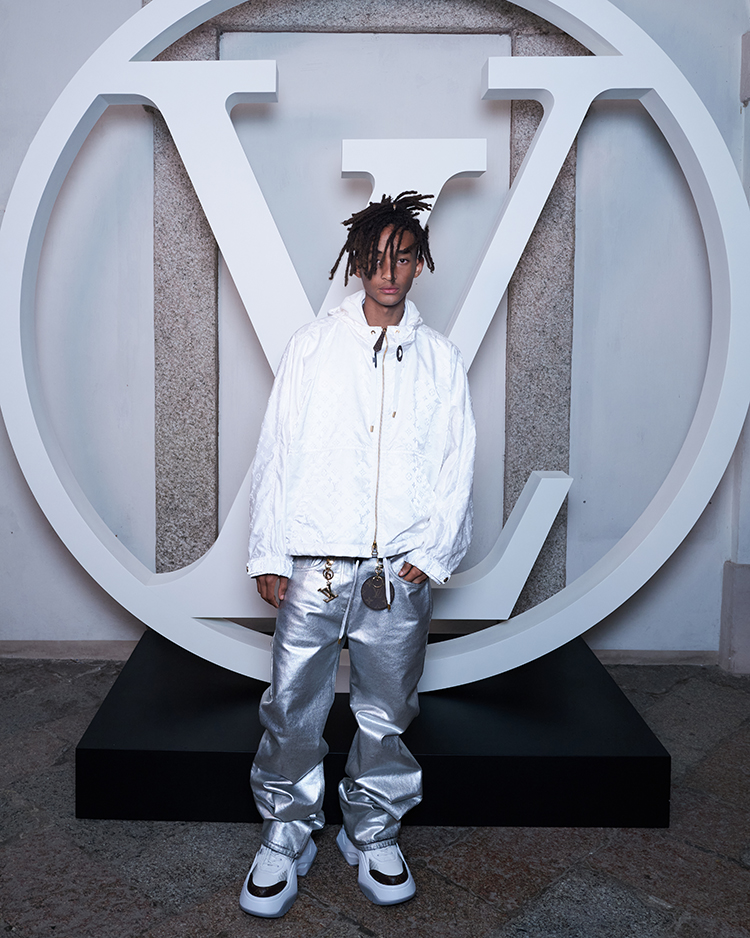 Space camp is back in session for Jaden Smith. 
Credit:  © Louis Vuitton – All rights reserved
FTC Disclaimer: Keep in mind that I may receive commissions when you click links and make purchases. However, this does not impact my reviews.
Share This Article