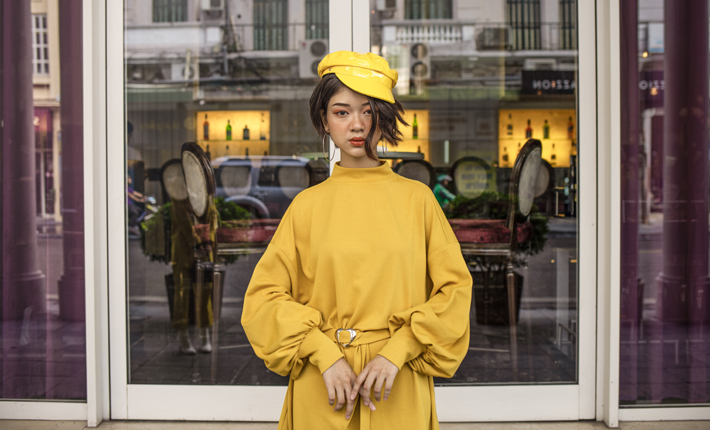 Stay Chic With This Cap Styling Guide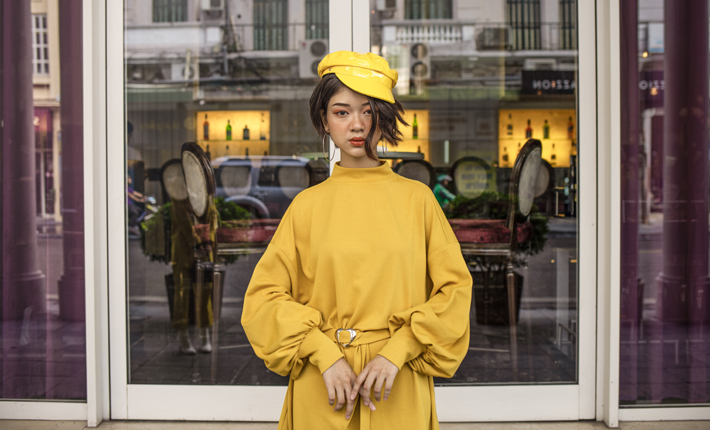 You'd be surprised at how wearing a cap can instantly boost your overall attire. With the right tips for styling a cap, you can make your outfit look complete, edgier, laid-down, and sophisticated. In addition, this is a great solution if you're having a bad hair day and don't have hours to spend fixing your hair. 
Wearing a cap can be fun. However, it can be quite tricky to pair with outfits. Not every hat will look amazing with any outfit, especially if you wear a unique style. To help you with this challenge, below are some guides for styling a cap you may want to try.
---
9 Chic Tips for Styling a Cap
---
Select a Theme 
Before you pick any cute caps from the rack, you need to ensure they'll match the theme and mood you want for the day. For example, going with embroidered trucker hats will be great if you aim to achieve a fun and laid-back look. Alternatively, you can purchase caps with a sports logo if you'd like to look active. If you're aiming for a formal look, some hats are made entirely of leather, which can help you achieve that appearance. You can also go for a plain cap if you want it to be universal.
Choose the Right Color 
Picking the right color plays a very important role in wearing a cap. It helps set the tone and mood of the look you're going for. It'll be nice to match your cap with your entire outfit's color gradient and avoid making it too flashy. Going with a coordinated color helps make your entire outfit look well put together, as the pieces blend seamlessly with one another. However, if you want your cap to stand out, consider wearing simple clothing.  
Aim for a Sporty Look 
Wearing a cap can always help give off a sporty vibe, especially if you're using a popular sports brand logo. You can pair it with a pullover jacket, leggings, and a pair of gym shoes. You can also wear a sports brand t-shirt and pair it with denim shorts or leggings. This should help make your attire look fashionable yet athletic at the same time. For a completely sporty look, try wearing a full yoga outfit and a hoodie jacket, which should instantly match your sports cap.  
Match with a Dress 
Sometimes, mixing sexy and casual can be fun. It'll make your outfit interesting and alluring at the same time. To make this happen while wearing a cap, consider putting on a tight-fitting dress. Don't worry, as this doesn't have to be too formal. It can be a dress made from cotton or knit, and it should help hug your figure. Tossing in a cap can help tone down the sexiness while still adding an amazing appeal to your attire. Depending on your mood and dress, you can use a pair of white sneakers or heels to complete the look. 
Pair with Sneakers 
If you're wearing a cap, sneakers are the best shoes you can pair it with. They definitely go well together, giving off a sporty and sophisticated vibe. If you can match the colors of your cap and shoes, the resulting look will be even better.
Going for plain white sneakers would always be a great idea, as they look amazing with any cap or outfit you pair them with. This makes them a great staple piece in your wardrobe in addition to your caps.  
Add Nifty Sunglasses 
You have probably seen plenty of people wearing caps, but adding a pair of sunglasses to the look can help make it laid-back yet intriguing. There's something about combining sunglasses and hats that makes the resulting outfit look oh-so-fashionable. 
It will help if you wear sunglasses that cover much of your eye area, letting the rest of your attire speak for itself. It'll also be nice if you can go with a dark shade for added sophistication.
Keep It Simple 
Sometimes, being simple is what's best for your outfit, especially if you're pairing it with a cap. Since caps can easily improve your overall getup, you sometimes don't have to worry too much about what you wear. These headpieces can easily elevate what you're going for without too much effort on your end.
Whether you're aiming to be simple, fashionable, or sporty, there's a perfect hat to complete the look. You can let the perfect hat do all the work and keep your entire outfit simple by wearing a plain top. This can be a t-shirt, dress, or sweater. It doesn't need to have any prints on it, as the matching top can be as simple as it can be.  
Wear a Cardigan 
If you cannot decide what kind of look you're going for, then wearing the cap with a cardigan would be a safe choice. This will be the perfect winter look, as you can keep yourself cozy and snug. You can actually wear anything you'd like and pair it with a beautiful long cardigan. It'll be a great lazy outfit that goes well with your cap on any day. 
Curl Your Hair 
While wearing a cap would be the perfect solution to a bad hair day, it doesn't mean that you can just ignore your hair issues forever. Luckily, this cap styling guide can also help you with that.
To help elevate your look and style, you might want to consider doing something new, like curling your hair, especially at the ends. Doing this will help add volume to your hair and make your outfit look softer and more glamorous. Paired with the right cap, it will be the kind of outfit that mixes being laid-back and stylish.  
Wrapping Up
There are plenty of ways to style and mix your cap with your outfit. As you decide which type of look and mood you're going for, consider all of the creative tips shared in this cap styling guide. These suggested outfits and styles will help you complete your look and make you feel comfortable and confident.
---
More to Love!
Hats Inspired by the Royal Family
---
Share This Article