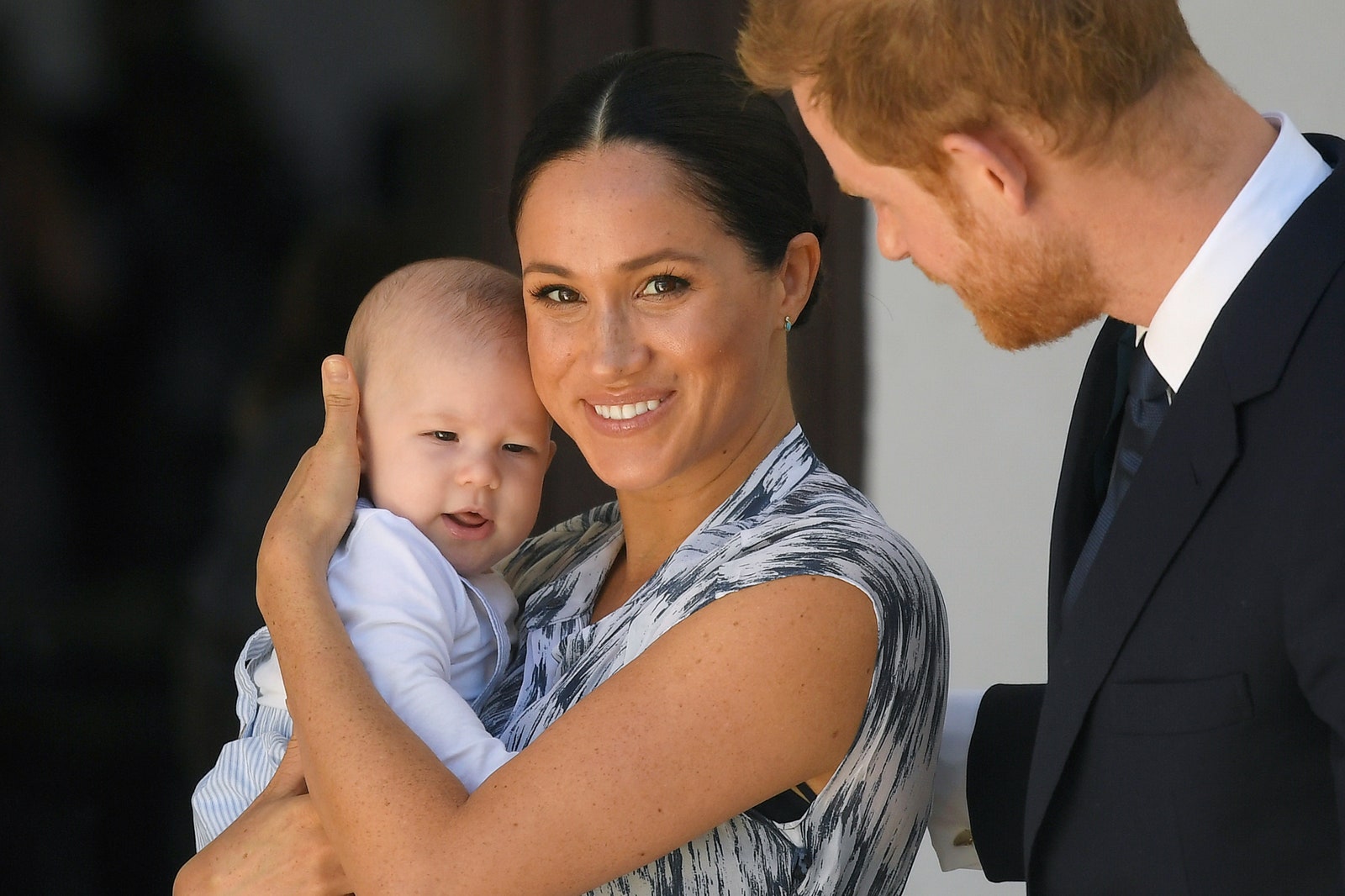 Despite their beef with the royal family (and pretty much everyone Windsor-adjacent), Meghan Markle and Prince Harry have decided to refer to their children by the royal titles they inherited after the death of the late Queen Elizabeth II. The couple publicly referred to their daughter Lilibet as Princess Lilibet for the first time while announcing her christening, which took place in a private ceremony last Friday at the duke and duchess's home in Montecito, California.
"I can confirm that Princess Lilibet Diana was christened on Friday, March 3, by the Archbishop of Los Angeles, the Rev John Taylor," a spokesperson told People. 
According to a source, Meghan and Harry extended invitations to King Charles III, Queen Camilla, Prince William, and Kate Middleton to attend, but none showed. Of course, as royals, they all have busy schedules—and then there's the whole thing where Harry made them look bad in his memoir, Spare. Noted guests included Markle's mother, Doria Ragland, and filmmaker Tyler Perry, who is Lilibet's godfather. 
The invitation was likely an attempt for Meghan Markle and Prince Harry to allow their children to have a healthy relationship with Harry's family. "I've said before that I've wanted a family, not an institution—so of course, I would love nothing more than for our children to have relationships with members of my family, and they do with some, which brings me great joy," Harry told People in January.
The outlet also reported that the palace is updating the official royal family website with the proper titles of Meghan Markle and Prince Harry's children, which are Prince Archie Harrison and Princess Lilibet Diana. Right now they are listed as "Master Archie Mountbatten-Windsor" and "Miss Lilibet Mountbatten-Windsor." 
Share This Article