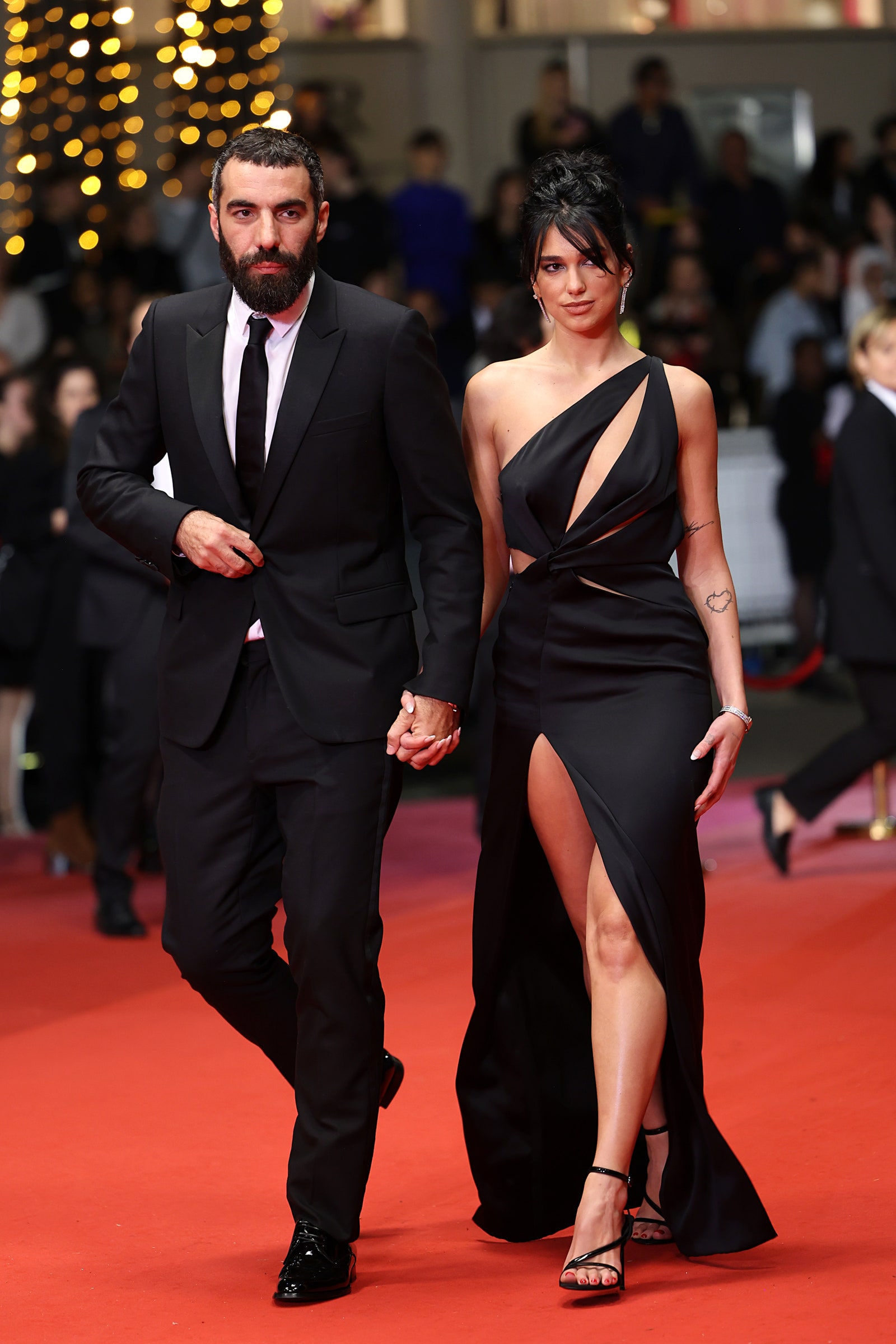 Having deftly paid tribute to the theme of this year's Met Gala in a vintage Chanel ballgown and a 100-carat diamond necklace, Dua Lipa has moved on to the Cannes Film Festival.
On May 19, the pop star attended the premiere of The King of Algiers (Omar la Fraise) wearing an asymmetrical cutout black gown with Tiffany Edge earrings and a matching bracelet, with her hair pulled up in an elegant updo with freshly cut bangs styled across her face for dramatic effect. 
Even more noticeably, Dua Lipa chose the occasion to make it red carpet official with her new beau, French director Romain Gravas. Lipa and Gavras were previously spotted together during Paris Fashion Week but declined to make their relationship official—until now. 
It is no secret that Lipa has earned herself fashion icon status, and the artist regularly wears trending looks, both on the red carpet and via her wardrobe-envy-inducing Instagram account, posting snaps of herself wearing looks by young designers and houses of the moment. The ultimate proof of Lipa's unbreakable ties to fashion? "La Vacanza," her hotly anticipated collection designed in collaboration with Donatella Versace, which is slated to launch on May 23 and will be presented at the label's fashion show in the South of France.
Share This Article