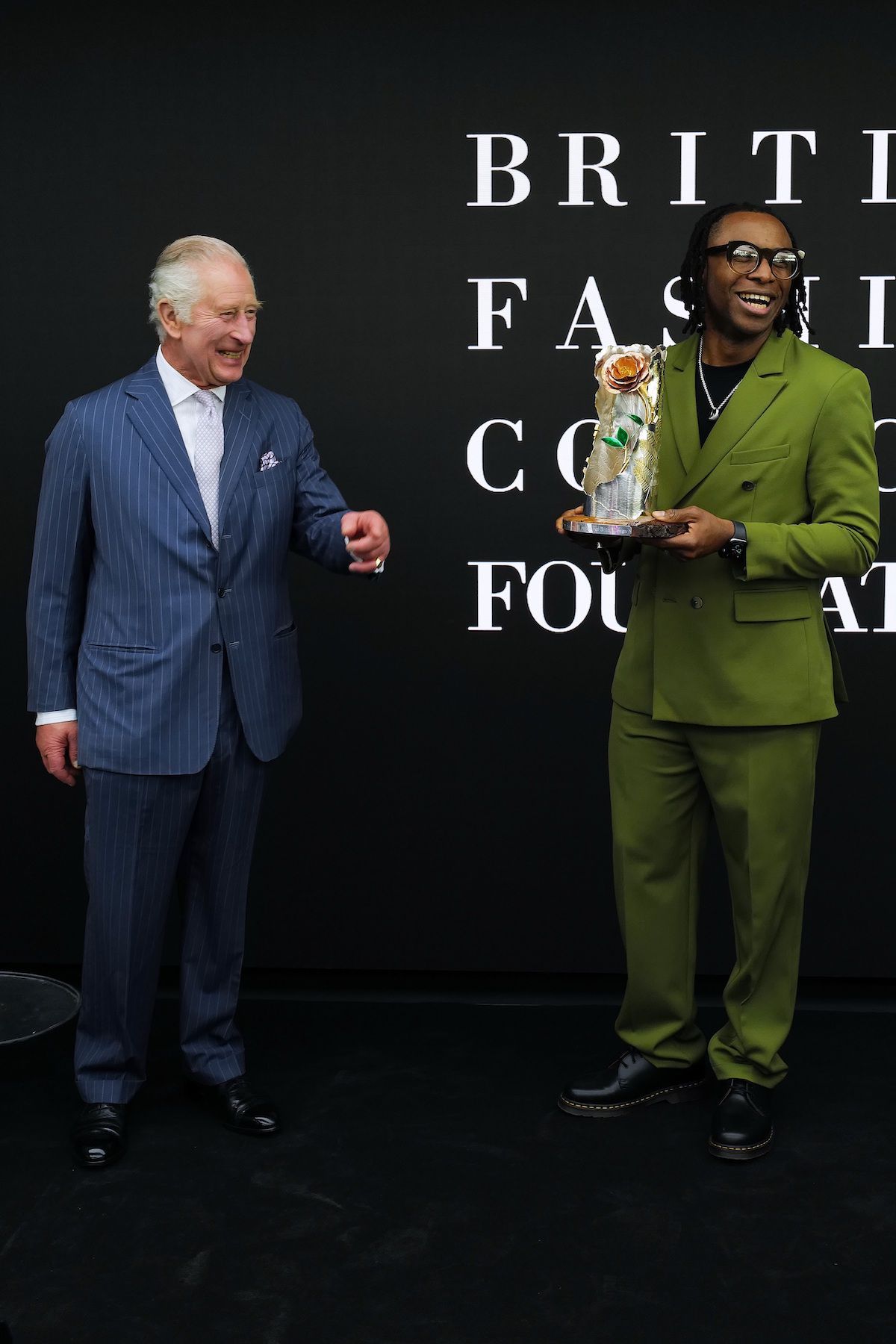 On Thursday, King Charles III honoured Foday Dumbuya, founder and creative director of UK-based label Labrum London, with the Queen Elizabeth II Award for British Design 2023.
Dumbuya, who hails from Sierra Leone, founded his label in 2015, garnering attention for his unique fusion of West African values and British tailoring.
The BFC also announced the recipients of the 2023 Fashion Trust grant, which aims to accelerate business growth by supporting young designers with cash and mentoring. This year's winners include Chopova Lowena, Fruity Booty, Molly Goddard, Neous, Piferi and Richard Malone.
"I just wanted to use this moment to congratulate all those who I know are working so hard," His Majesty said on stage, before announcing Labrum London as the Queen Elizabeth II Award winner.
Dumbuya dedicated his award to Sierra Leonean artisans and craftsman, before thanking the BFC and his family for their continued support.
"I set out to create pieces that are not only beautiful, they also empower local communities by preserving their culture," he said. "Receiving the award today is a testament to the work and the dedication of not only myself, but the countless individuals who have supported me and my vision throughout my career."
Learn more:
In London, Multicultural Start-Ups Shine
Ahluwalia, Labrum and Saul Nash's collections — steeped in the Indian, West African and Caribbean heritage of their founders — stood out at the London fashion week that closed today.
Share This Article