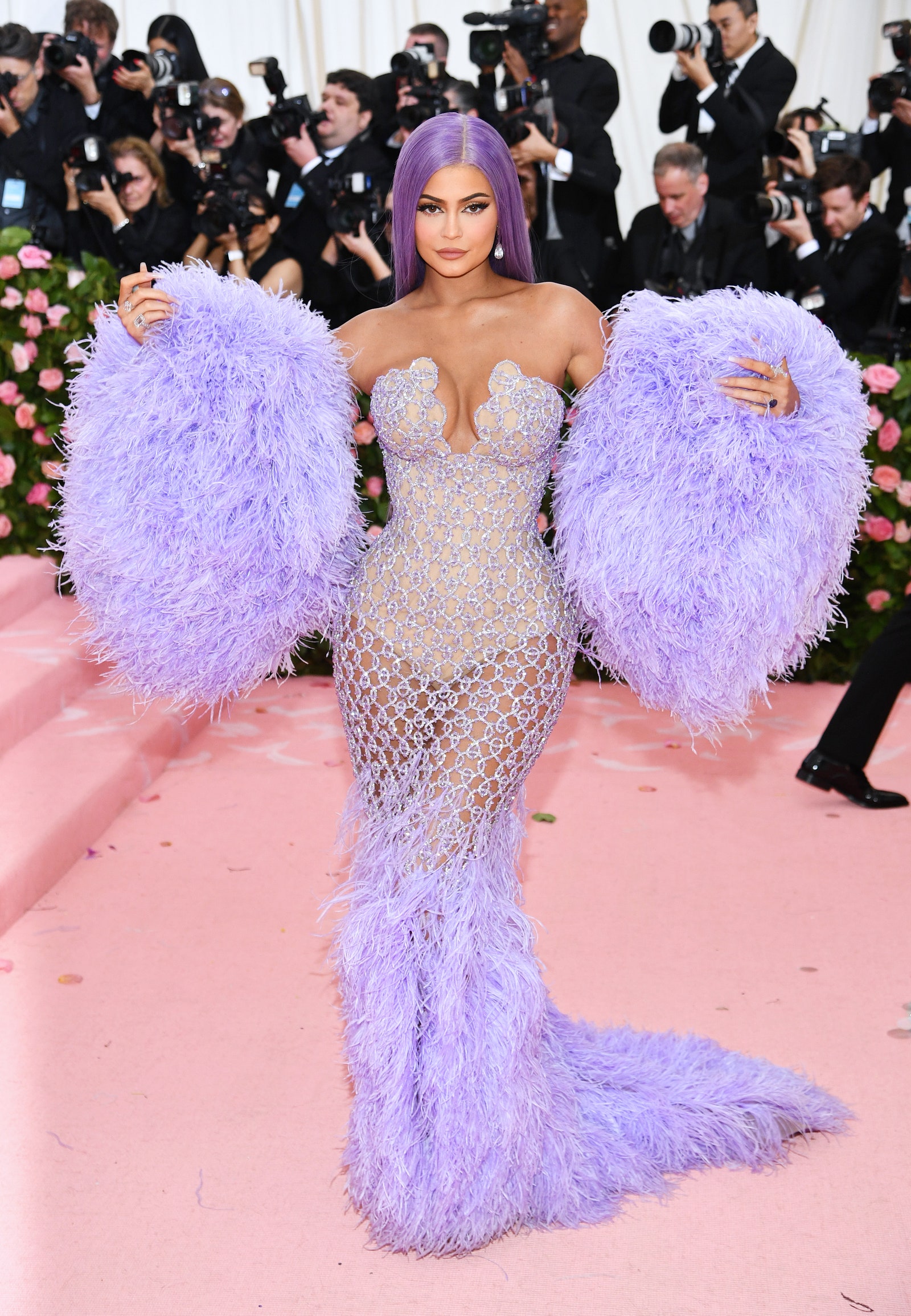 Kylie Jenner is a Bratz doll living in a Barbie world. The 25-year-old reality star collaborated with Bratz on a new line of mini dolls that are inspired by her likeness which, honestly, was already very Bratz-like. The limited edition line, which marks the brand's first-ever celebrity collab, features six versions of Jenner wearing some of her most iconic looks, from street street-wear to the red carpet gowns. In many ways, it feels like Kylie's entire life has led to this moment.
"Two pop culture forces come together as Kylie Jenner enters the world of Bratz®!" reads the official description on the Bratz website. "The fashion icon and entrepreneur has been 'Bratzified' in the first ever Bratz® celebrity collaboration." 
Some looks on the Kylie Bratz dolls include the feathered Versace gown and boa she wore at the 2019 Met Gala, along with purple hair.
Another includes her look from the Thierry Mugler exhibition opening in 2022—headpiece and all. 
Share This Article