"Please let the people know this is the correct shirt-to-shorts ratio," my friend texted me.
A few seconds later, an image appeared on my phone. Harry Styles in Italy, looking ready to film the next season of White Lotus.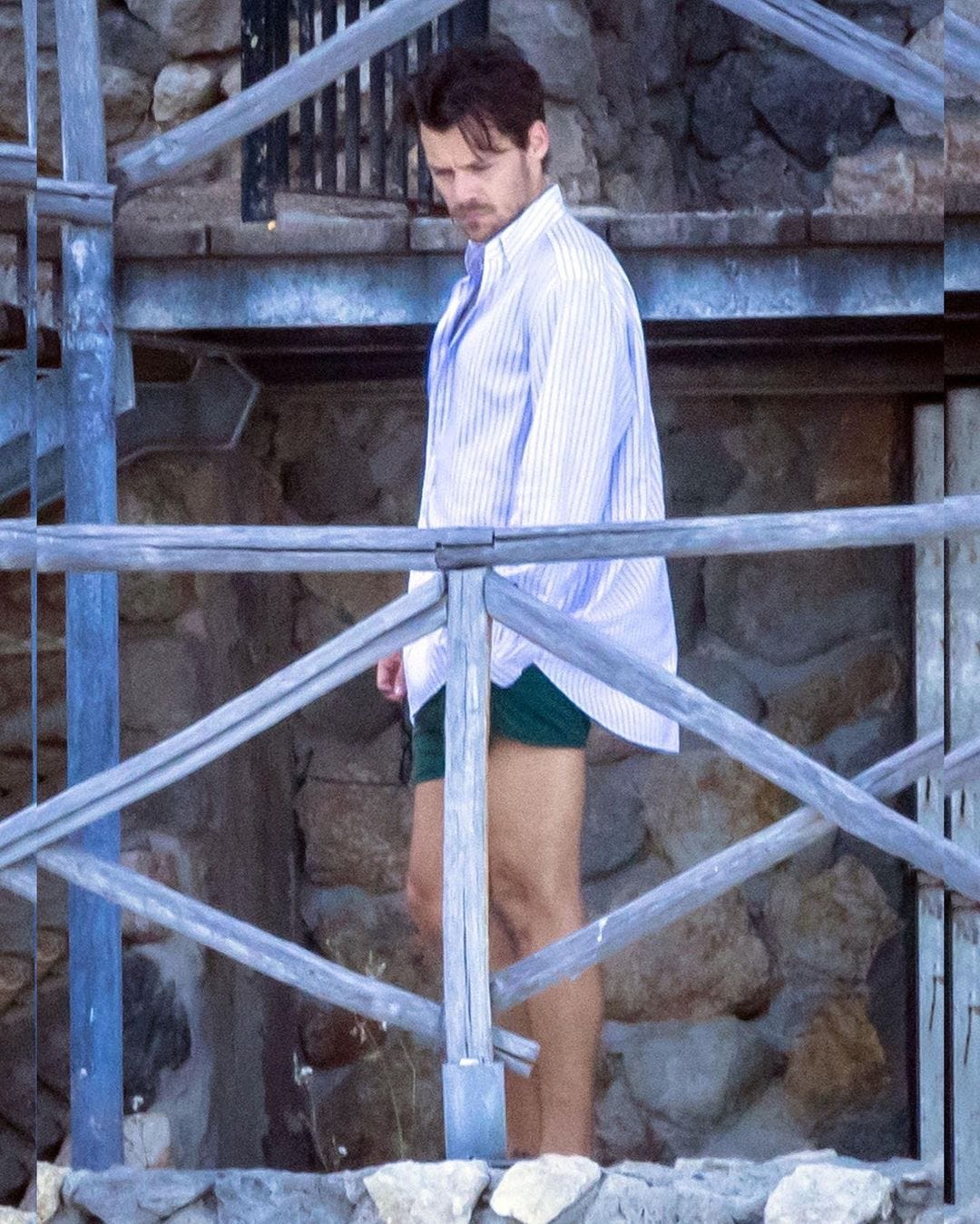 The singer's breezy, not-quite-billowing button down shirt hit a few inches above his shorts, which grazed his quads, not even halfway to his knee.
RELATED: Harry Styles is the Most Stylish Man of 2020
And here's a better look from the front, alongside a few friends for a helpful "compare and contrast" situation: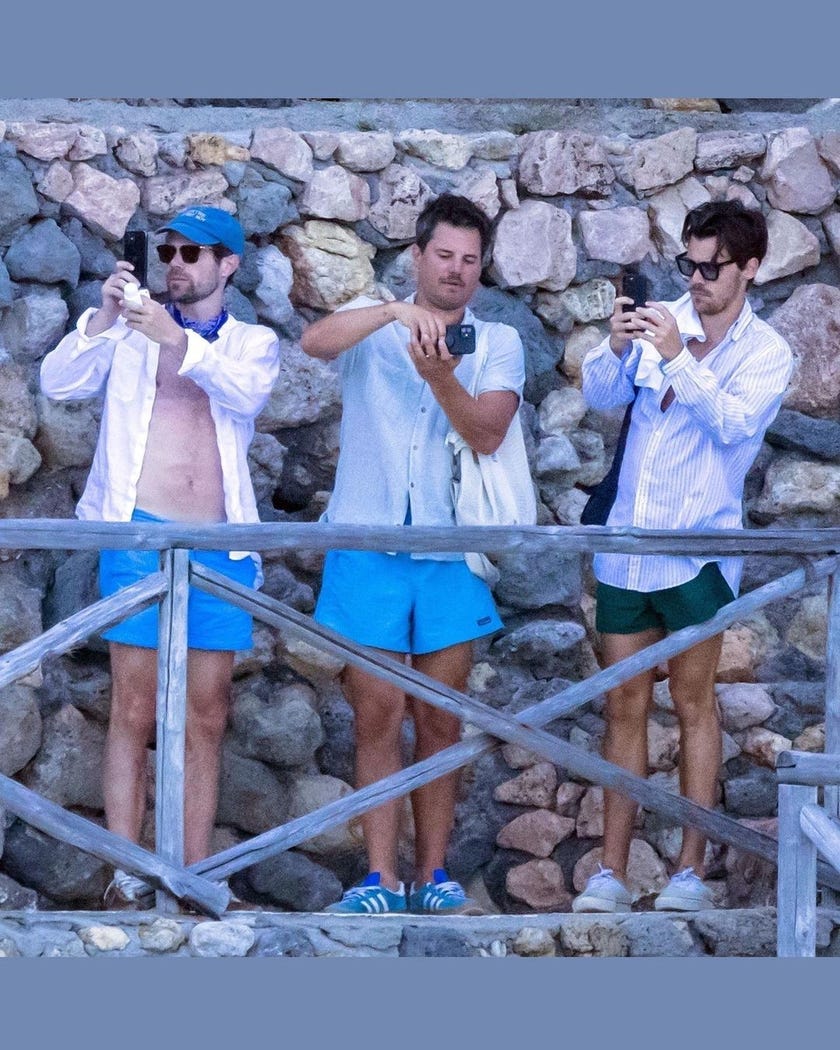 See how Styles' outfit look feels rakish and sexy and intentional, while his friends look…well, I'm not going to call them dorky, but you see the difference, right?
So here I am. Letting you, the people—the (mostly) millennial male people—know. 
Please wear short shorts. With a slightly oversize shirt that looks like it could mean business if it wasn't paired with deck shoes.
RELATED: The Best 5″ Shorts for Men
It's a laissez faire, European vacation-ready look that's as perfect for the neighborhood pool as it is for an Italian vacation.
Pop star entourage encouraged but not required. 
Shop the outfit:
It's not too late to treat yourself to a new pair of swim trunks. There's still plenty of summer left, and you can always wear them next year, too!
Order a size above your usual to get Styles' slightly oversized off-duty look.
These sneakers notoriously sell out in the white every summer, but this shade (called "birch") makes for a solid backup.
Share This Article