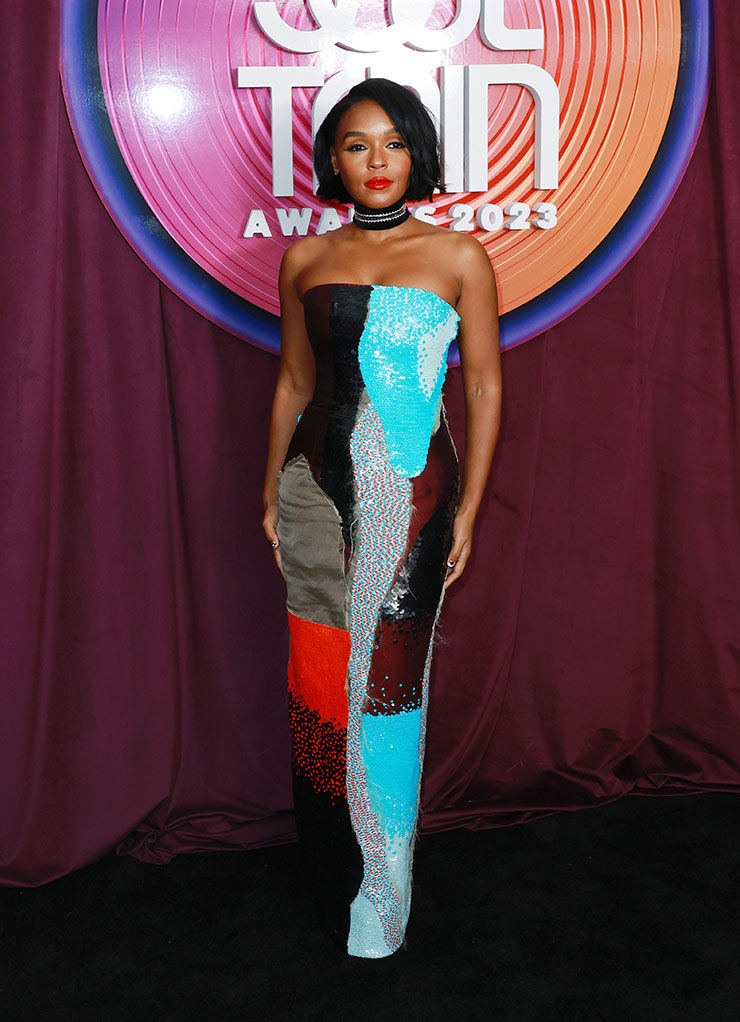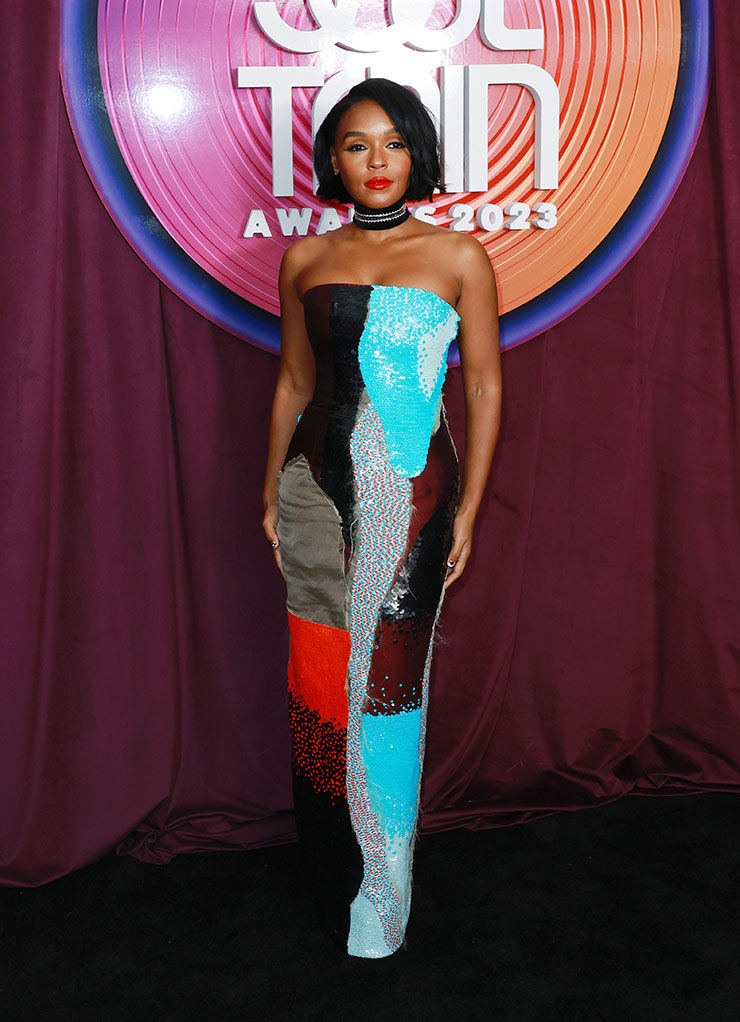 Janelle Monáe attended the 2023 Soul Train Awards on Sunday (November 19) in Los Angeles, California, where she was honoured with the Spirit of Soul Award, which has been rename from its original title, the 'Lady of Soul' Award.
I don't want to say that this multi-coloured Christopher John Rogers Resort 2024 column patchwork dress is a big moment, but…it is a big moment.
After all we can count on one (maybe two) hand the number of times that Janelle has worn colours other than black, white and red.
What makes this particularly intriguing for me is the different textures which probably shouldn't work together, but they form to create a bold piece which imbues Janelle's usual flair to create this statement on the red carpet.
Stylist: Alexandra Mandelkorn.
Credit: Elyse Jankowski/Billboard via Getty Images & Vogue.com
FTC Disclaimer: Keep in mind that I may receive commissions when you click links and make purchases. However, this does not impact my reviews.
Share This Article