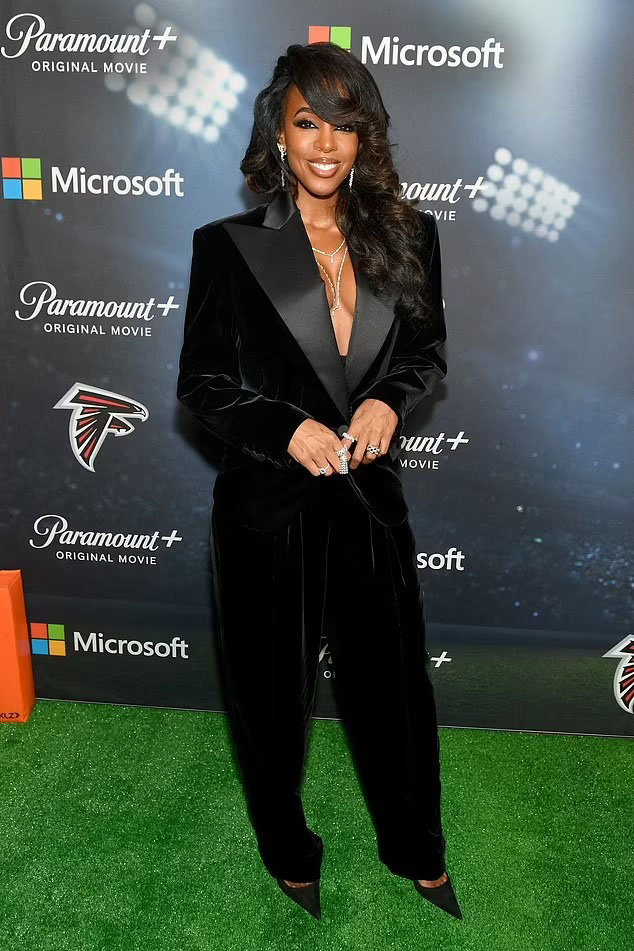 Kelly Rowland attended the 'Fantasy Football' Atlanta premiere on Friday (November 18) in Georgia. 
The singer has been giving us a lot of gala worthy gowns this month, yet she switched gears wearing an Alexandre Vauthier Spring 2022 Haute Couture black velvet tuxedo for this event.
I'm here for the new look, the new silhouette, her new attitude, and the lush velvet of course.
Alexandre Vauthier is known for his impeccable tailoring, but I must admit, I wasn't immediately sold on the shape of the trousers.
At first, I thought they made her look a little bowlegged, but I concluded that was more a case of how she's standing than the trousers themself.
Stylist: Kollin Carter.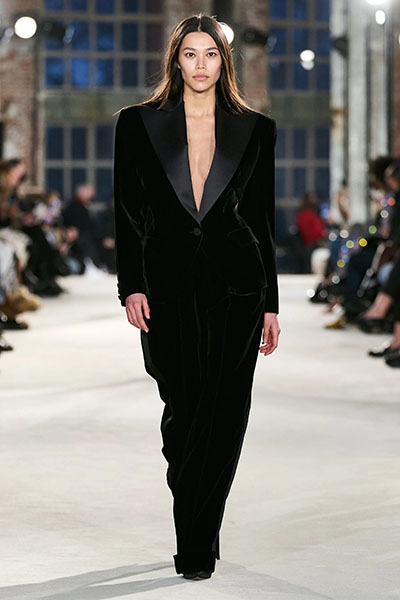 Credit: Vogue.com & Getty
Share This Article