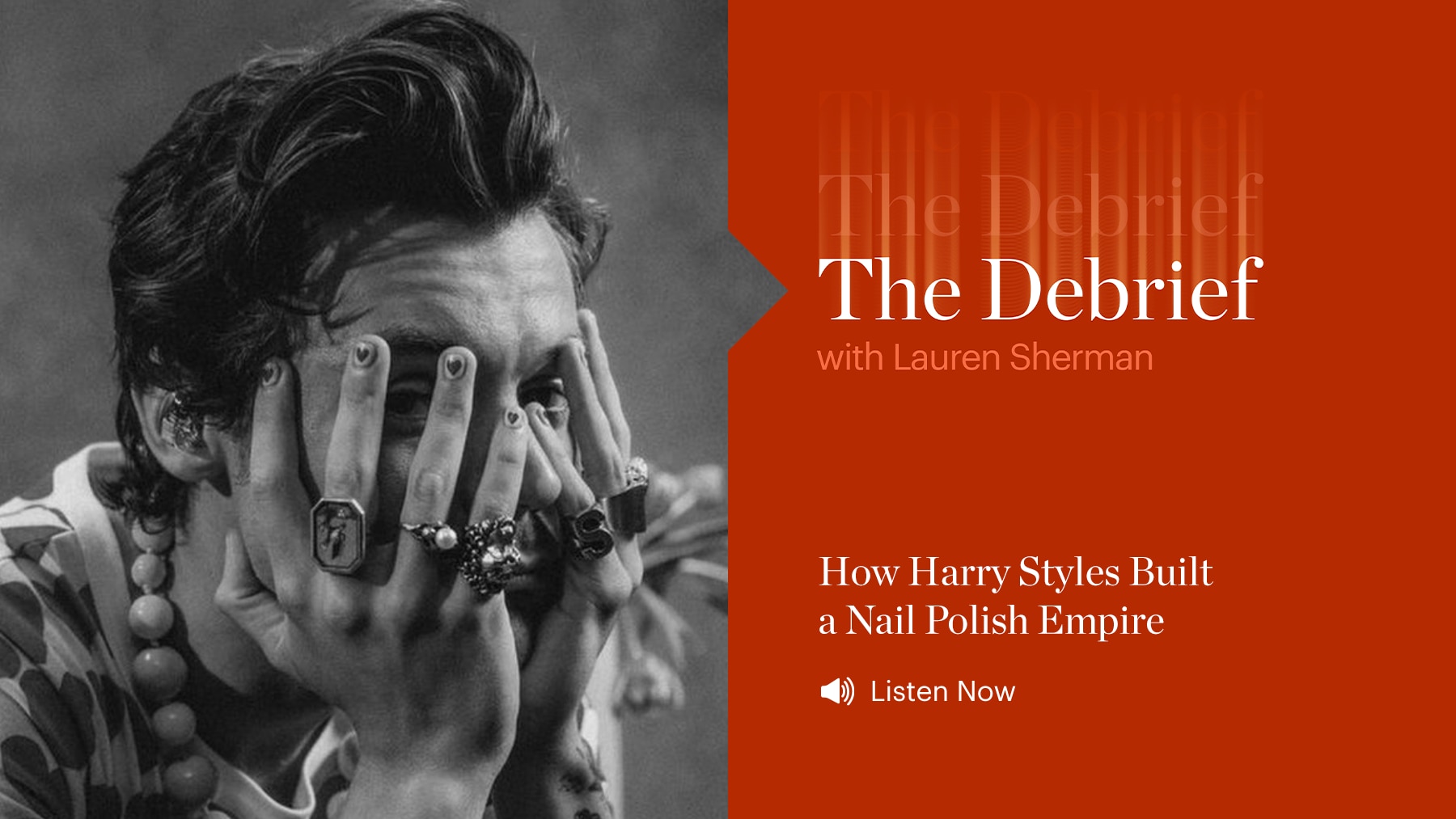 Follow The Debrief wherever you listen to podcasts.
Background:
Harry Styles has managed to pull off a feat that has eluded countless celebrities, despite their many attempts: Building a popular beauty brand. He's managed to do so even while taking a backseat when it comes to running Pleasing, his lifestyle line which predominantly sells nail polish as well as skin care and sweatshirts. Since launching in November 2022, Styles has not talked much about Pleasing publicly or on social media. But, the brand, created in partnership with his stylist Harry Lambert and creative director Molly Hawkins, has generated a plugged-in community of loyalists nonetheless.
"[Celebrities] are coming out with these really full lines that have nothing to do with what they've been about before. Pleasing really feels like Harry … like you're getting a piece of Harry when you buy [products]," said Priya Rao, executive editor, Business of Beauty.
Key Insights:
The Pleasing team, including stylist Harry Lambert and creative director Molly Hawkins, have distilled Styles' aesthetic into a burgeoning brand — with fans who feel they're buying a piece of the singer when they shop.
Styles' hands off approach has given the brand an interesting air of mystery, and his fanatical fans have helped build hype by visiting the brands' maximalist pop-ups and collecting every colour of polish.
Just because a celebrity or influencer has fans doesn't mean their brand will be a hit — products have to be effective and messaging has to be on point for a label to have staying power.
Additional resources:
Share This Article