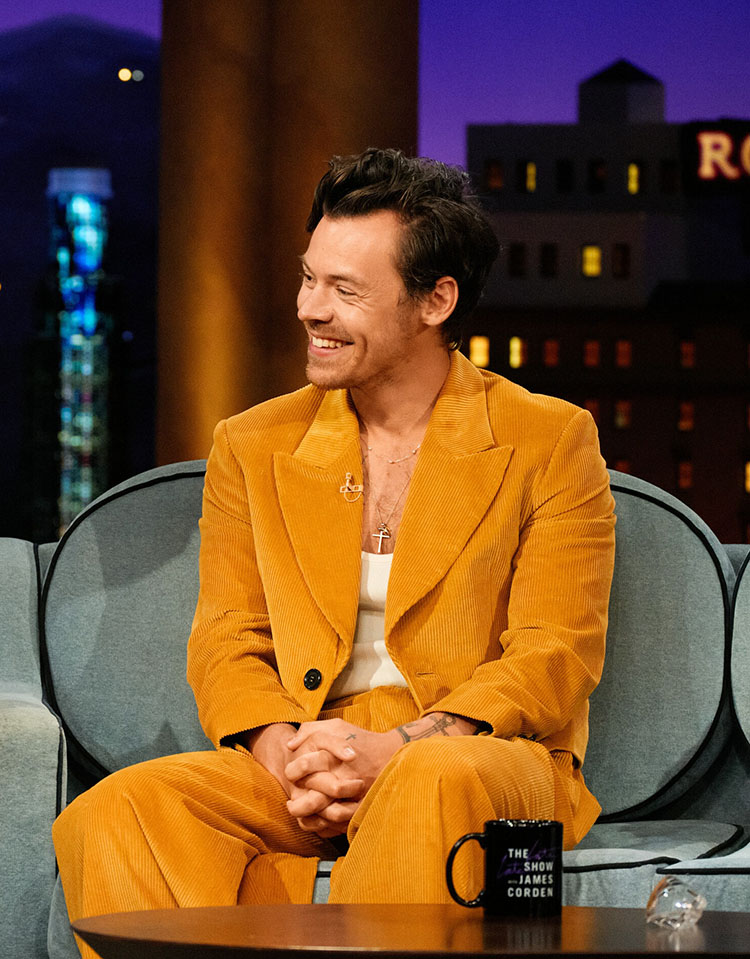 Harry Styles made a guest appearance on 'The Late Late Show with James Corden' on Thursday (April 27), which was the final episode of the late night talk series following its eight-year run.
During the show, Harry and James reminisced about his time as a late night talk show host and some of the memories they shared during their visits.
Harry also kept the hopes alive for millions of fans who want to see a One Direction reunion.
When James Corden asked Harry about the possibility of a reunion, he coyly replied saying, "never say never." 
When you think of Erdem, florals immediately springs to mind, but Harry's custom Erdem Spring 2023 corduroy suit was flower-free.
The look was oozing with that '70s flare which the singer always gravitates towards, which is not surprising considering some of his songs (Adore You) are also '70s inspired.
The decade will always provide some fun inspiration from the big lapels, bigger trousers, and the biggest swagger.
All of which are present here.
Credit: Terence Patrick/CBS
FTC Disclaimer: Keep in mind that I may receive commissions when you click links and make purchases. However, this does not impact my reviews.
Share This Article