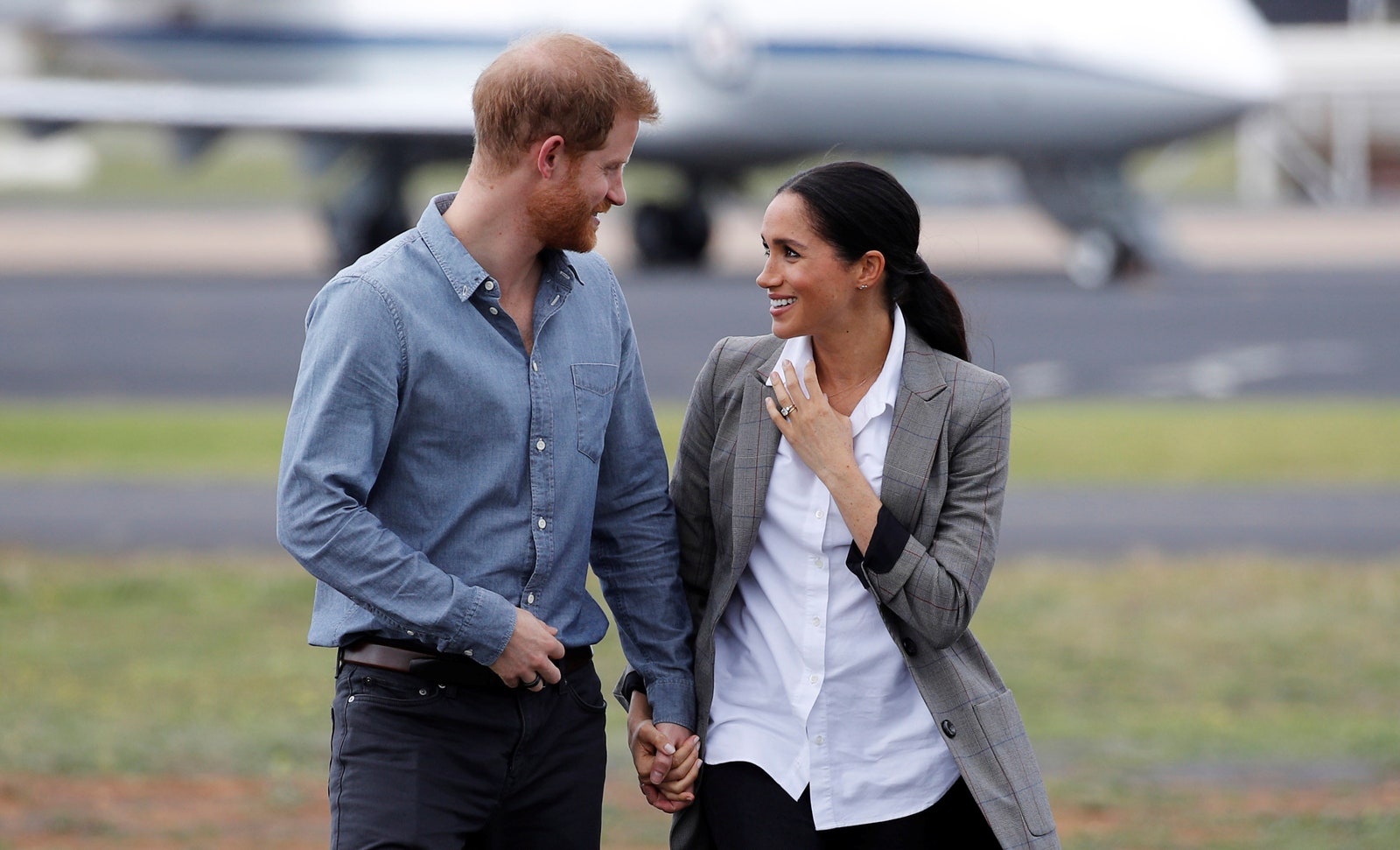 Meghan Markle didn't travel across the pond for King Charles III's coronation, but she was apparently having a lovely weekend just the same. On Sunday, May 7, the Duchess of Sussex was joined by friends Markus Anderson and Heather Dorak on a hike near her home in California. Prince Harry and their children, Archie and Lilibet, were nowhere in sight. 
For the hike, Markle, attempting to go incognito, wore a sleeveless black T-shirt with black leggings and a dark green coat. She wore brown hiking boots and bright blue socks, aviator sunglasses, and a white hat. She finished the look with a pale pink scarf around her neck. You can see the photos on Page Six. 
In a statement released to the Daily Telegraph in early April, Buckingham Palace noted: "Buckingham Palace is pleased to confirm that The Duke of Sussex will attend the Coronation Service at Westminster Abbey on May 6th. The Duchess of Sussex will remain in California with Prince Archie and Princess Lilibet."
Prince Harry made a quick trip to London to see his father get crowned king (he was there for barely 24 hours), but Markle skipped her father-in-law's coronation apparently due to a scheduling conflict: the event fell on Archie's fourth birthday. But over the past few weeks, various reports suggested that the ongoing conflict within the royal family was the real reason behind her absence. Judging by the wide smile she wore during her hike, she is apparently not bothered by missing the whole thing. 
Per the New York Post, the newly coronated King Charles III made a toast to Archie, "wherever he was." The king also mentioned those who were not present, likely referencing Prince Harry (who had already left to go back to the States) and  Markle. Although Meghan Markle was not present at the coronation, her influence was: just ahead of the big weekend, her sister-in-law Kate Middleton, Princess of Wales, wore a pair of Markle's go-to shoes: the Aquazzura Bow Tie 105 style pumps. 
---
Share This Article