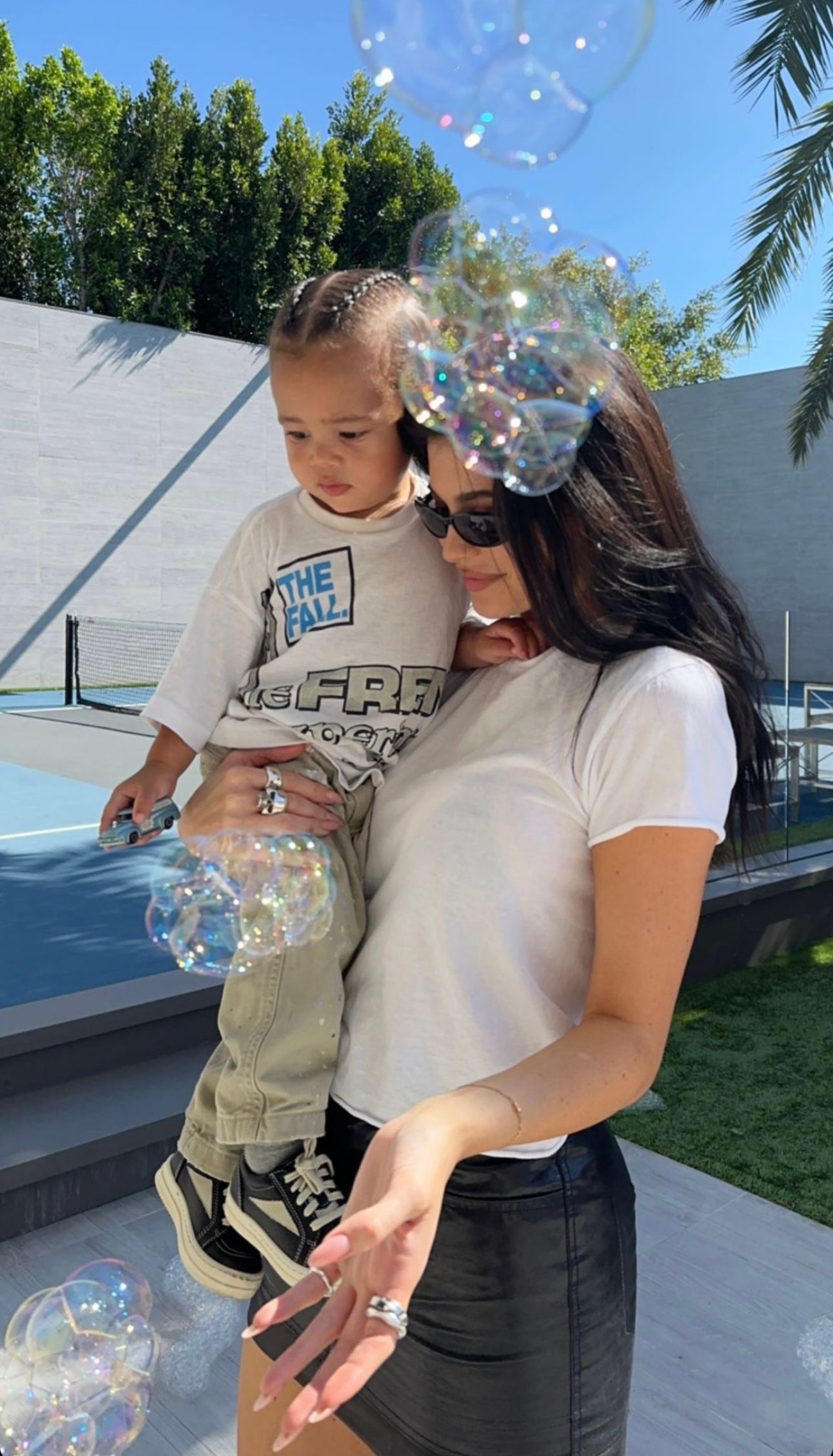 However, Jenner may have saved the most magical photo for her Instagram Story. Over on the property's tennis court, Jenner took her hair down to show her son the simple joy of bubbles. 
Kylie Jenner shares her son and five-year-old daughter, Stormi, with her ex-partner Travis Scott. The pair welcomed baby Aire in February 2022 but took nearly a year to share his face and new name with the world. Initially, the couple had named their son Wolf but changed their mind a month after he was born. "FYI our son's name isn't Wolf anymore," the beauty mogul shared on her Instagram Stories in March. "We just really didn't feel like it was him." 
Though Jenner revealed his new name in January 2023, the switch wasn't made legal until June, a full 16 months after his birth. "We haven't officially, legally changed the name," Jenner explained during an appearance on The Late Late Show With James Corden in September. "His name is still Wolf, his passport's Wolf, but that isn't gonna be his name. We don't call him Wolf…. We're just not ready to share yet."
At the time, Scott wasn't fully on board with the new name. "One day he'll be like, 'Ooh, this name's kind of cool,' and change it again," she said. However, after the couple split at the start of 2023, Jenner seemed to decide it was time to commit. 
In April, Jenner told Hommegirls that her children have made her more confident. "[Motherhood has] made me love myself more," Jenner said. "I see my features in my daughter and my son now, but you know, my daughter looks like me. I get to see my beauty in her, and it's made me love myself more for sure."
---
Share This Article